Live Gameplay on our Youtube Channel
Watch live video from colinmafia on www.twitch.tv
Live streaming video by Ustream
Grand Theft Auto V Coming this Fall to PlayStation 4, Xbox One and PC
Today we're proud to announce that the critically-acclaimed and record-breaking Grand Theft Auto V is coming this fall to PlayStation 4, Xbox One and PC.
Grand Theft Auto V will take full advantage of the power of the PlayStation 4, Xbox One and PC with across-the-board graphical and technical improvements to deliver a stunning new level of detail. Increased draw distances, finer texture details, denser traffic, and enhanced resolutions all work together to bring new life to the cities, towns, deserts and oceans of Rockstar North's epic reimagining of Southern California.
Switch between the interconnected lives of Michael, Trevor and Franklin as they embark on a series of heists across Los Santos and Blaine County in the biggest, deepest and richest open world experience yet, with game world enhancements that include new wildlife, upgraded weather and damage effects, and an array of new details to discover.
The new generation upgrades also extend to Grand Theft Auto Online, an ever-evolving Grand Theft Auto universe. Rise through the criminal ranks by banding together to complete Jobs for cash, purchase properties, vehicles and character upgrades, compete in traditional competitive modes, or create your own content to play and share with the Grand Theft Auto community.
All new content and gameplay created since the launch of Grand Theft Auto Online, including an extensive array of new Jobs, an arsenal of new weapons, scores of new vehicles, new properties and player customizations will also be available for the PlayStation 4 system, Xbox One and PC with much more to come. In addition, the current community of players will have the ability to transfer their Grand Theft Auto Online characters and progression to their choice of PlayStation 4, Xbox One or PC.
Grand Theft Auto V for PC will also feature a video editor designed for advanced movie-making.
Check out the new video that debuted tonight during Sony's E3 press conference above, and visit
rockstargames.com/V/order
to pre-order.
I Own The Liberator and the Motorbike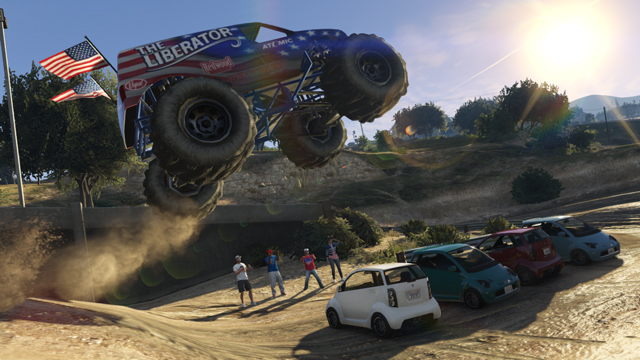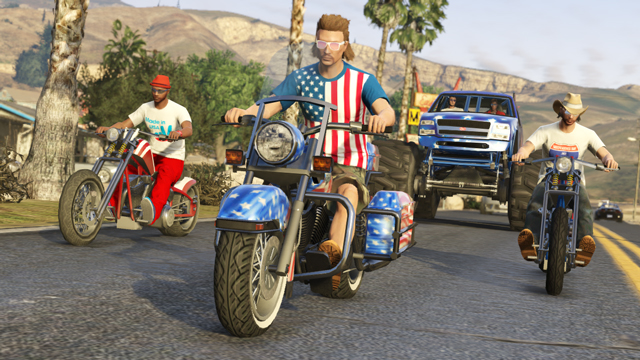 The GTA Online San Andreas Flight School !1.16 Update Now Available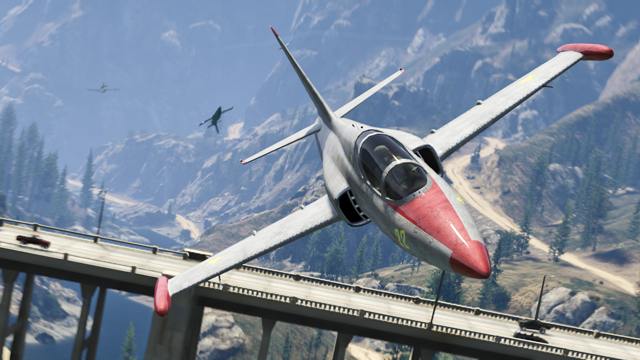 You think you've got what it takes to be awesome? Want to take yourself to the absolute limit – hell, past the limit – and live to high-five on the other side? Get yourself down to The San Andreas Flight School. Grab the stick of the fast and nimble Western Besra tr...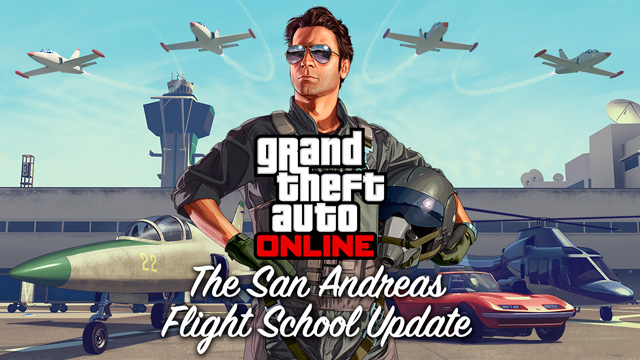 Join Our Crew go to : http://socialclub.rockstargames.com/crew/the_chelsea_boys
The Chelsea Boys
Team leader Beermonster76 level (200+)
Free T-Shirt at GTA V Binco Stores for every crew member with Chelsea Boys logo
Get one on Your Bike or Car from Los Santos Customs.
See How You Doing on Team Leader Board
Chelsea Badge for Your car or Motorcycle from Los Santos Customs
Personalised Number Plates Free Order Via iPhone/iPad iFruit App (8 characters)
This is Mine
http://socialclub.rockstargames.com/crew/the_chelsea_boys/gtav
Hierarchy
http://socialclub.rockstargames.com/crew/the_chelsea_boys/manage/hierarchy
http://www.youtube.com/user/2010landcruiser
subscribe free now for Classic Chelsea Matches
Over 200+ Gameplay videos to view
A Massive Open World Game Where You Decide What Happens Next Join Now Online
and Make Money from Sunrise to Sunset
How to Build and Publish a Race on GTA V Creator (Beta) pt 1 of 3
My Buggati Adder (Veyron) Crome and Blue Nice!!
Blue is the Colour $1,000,000 Online Nick it in Single player.
Buy Your Penthouse Flat and perhaps a second property near the beach, Plan a Big Heist with your friends.
Someone actually formed their own bus company and runs buses to a timetable Lol